Raise dead
Jump to navigation
Jump to search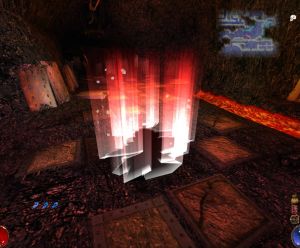 Raise dead spell
| | |
| --- | --- |
| Level | 6 |
| Mana cost | 12 |
| Mana drain | 1.2/s |
| Target | Spawn |
| Cancelable | ✓ |
| Time | ìnf |
| Audible | ✓ |
| Script name | raise_dead |
Runes:



 Aam Morte Vitae (create death life)
Description: Summons an undead. Please note: this spell only works when standing on ground. [e]
Effect
Casting this spell while in stealth mode might alert enemies to your presence.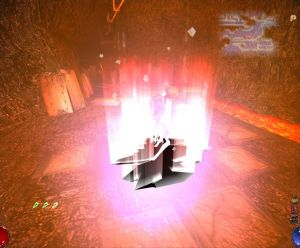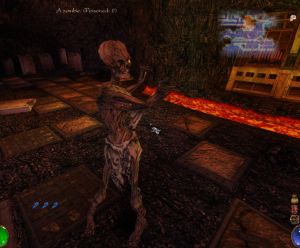 After a short delay, this spell spawns a Zombie to help the caster fight his enemies.
For a more powerful, but also riskier spell, see Summon (



).
Known Scroll Locations
| Level | Location | Note |
| --- | --- | --- |
| 1 | Arx Castle, northeastern room on the first floor | Behind a Lv.40 locked door, in a Lv.50 locked metal chest |